Ladies and Gentleman,
We are delighted to invite you back to our popular Strategy and User Conference in the UK.
In 2023 the world is facing more unexpected challenges such as persistent inflation, skyrocketing energy costs, conflicts and uncertainty, rather than long-awaited post pandemic growth. What decisions should you make to thrive in an uncertain economic climate? Whatever your objectives are - protecting and growing your business, accelerating your digital journey or reinventing engagement with customers - exploring technology opportunities to outpace disruption and keep your company thriving, is key. A proactive, growth-oriented approach will help you spot the opportunities to successfully respond to change.
Enjoy this special gathering of top-class experts and celebrate the 35th anniversary of our company with us. Meet your peers and discover how leaders like you are staying ahead of change! Our presentations and demonstrations will provide essential executive-level knowledge sharing. This is the opportunity to discuss how to leverage no code/low code development to rapidly deliver services, how to master migrations or how to leverage Blockchain to significantly reduce costs. You can explore and experience the workforce productivity and business design tools that are critical to preventing IT overload and increasing the readiness and flexibility of your enterprise teams, especially in today's talent-scarce environment.
We look very much forward to welcoming you at the Papyrus Strategy and User conference!
Annemarie Pucher
Chief Executive Officer
Papyrus Software
Join engaging discussions and presentations on essential digital business transformation topics and 'Fit for Future'
business solutions
---
Event takes place Thursday, September 21.
Business casual attire.
September 21, 2023
Papyrus Software UK, Ltd
Watership Barn Kingsclere Business Park
Kingsclere
Hampshire
RG204SW | UK
Tel +44 (0) 1635-299 849
Reserve your spot now!
Register Here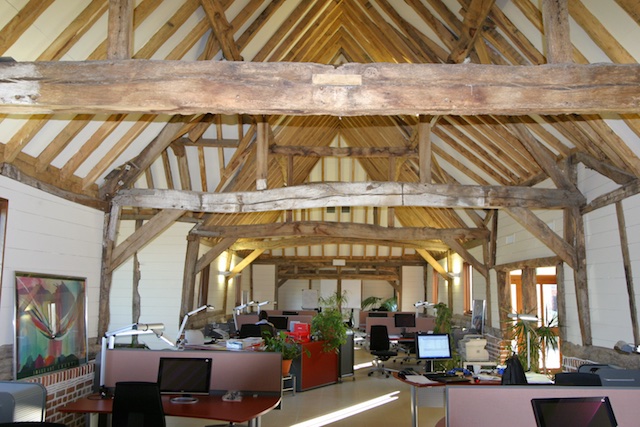 Thursday morning, September 21
Presentations and Case Studies
---
9:00-9:30
Opening Keynote
Digital Transformation Journey
Get inspired by experts and thought leadership

Q&A
09:30-10:30
Solutions for the new Digital Reality
Redesign for Digital
Self-Service
Document Migration Strategies
Solutions Panel
11:00-12:00
Omni-Channel Communications
Business Communication Hub
Single Source Document Design
Multi-channel Delivery
Demo: Interactive Documents
12:00-13:00
Application
Integration
Detach from the Core
SOA simplified Connectivity
Portal and Webservices
Salesforce | SAP | MS Dynamics | Power BI
Case Studies
Thursday afternoon, September 21
Presentations and Case Studies
---
14:00-15:00
Build and deliver Business Value Streams
Modernization of Legacy Applications
Collaborative Work Management
Automation of Business Processes
Case Study: Customer Service Center
15:00-15:45
Intelligent Information Management
Content Services for the Digital Enterprise
Document Automation | Capture
Legal Archiving
Live Demo: The digital Workplace
15:45-16:00
Deployment
Cloud Strategies | Scaling
Best Practices for Project Implementations
Managed Services
Q&A
Who should attend?
The Papyrus Open House UK 2023 is our annual event that targets executives, enterprise architects, decision makers and professionals who deal with customer experience, digital transformation, document management and customer communications. Along with powerful keynotes, this event features a wide range of innovative presentations, hosts a demo centre, tutor-led workshop classes and a management circle seminar with round table discussions and question-and-answer opportunities.
Bring Your Team
The Open House Conference in UK provides a broad and deep agenda to maximize learning and networking opportunities for groups of attendees from the same company. Take another look at the agenda today. Browse some sessions you think would interest your team and travel together.
Explore Technology Solutions to Maximize Growth in Challenging Times
Presentations
Gain insights into key trends
Solution Demonstrations
Learn from practical experience
Engage 1-to-1
with Papyrus experts
Network with your peers
Meet top-notch experts and visionary minds
Venue
We've chosen our unique Office Barn for our 2023 UK Open House and User Conference. Enjoy the life at ISIS Papyrus and top-notch British food specialities, and meet our team and customers.

Papyrus Software UK, Ltd
Watership Barn Kingsclere Business Park
Kingsclere
Hampshire
RG204SW | UK
Reserve your spot now!
Each and every presentation reinforced my beliefs in the Papyrus platform and demonstrated very clearly that the entire product suite has been built to seamlessly share objects and work together as a cohesive unit."
W. Scott Greene, Pennsylvania Office of Administration
Last year's virtual Open House made it possible for my whole team to dial in to the expert talks and presentations that were of interest to them from their homes. This was an excellent idea and one we will be definitely making use of again this year."
Peter Goldie, Paragon Customer Communications
The quality of the presentations, the content and the streaming was really good. I think this is something that ISIS Papyrus should continue even after Covid pandemic, as this will allow ISIS Papyrus to reach more people who use their products but can't travel to Vienna."
Jacfar Jama, Canon Europe
Great, entertaining presentations and lots of inspiration to streamline processes."
Patrick Hinck, IT-Architect, BARMER