I am delighted to announce the agenda is now live for our most popular Global Conference and Open House in Vienna on April 26-28. Why attend? Among many latest AI and tech topics you will learn how thinking in business value streams improves customer experience (CX). This way of thinking allows organizations to visualize the end-to-end work, see evidence of actual performance and identify opportunities for process improvement.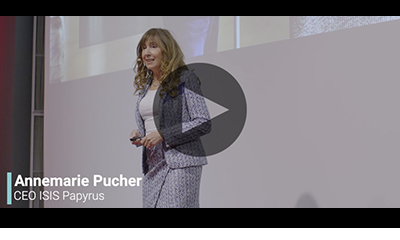 A value stream maps a customer journey. In healthcare, for example, mapping a patient's path to treatment can help improve the level service and minimize delays.
Technology Innovation: Building Business Value Streams
A value stream usually starts with an incoming request via phone, email, web portal or printed letter. These requests can be handled in real time as an automated action or may require human judgment – employees who have the right skills, availability and authority to handle specific types of requests. Work does not need a predefined flow, it requires clear goals and authority assigned to a specific performer.
By utilizing a generic platform solution, the same enabling technology can be used over and over for any value stream and any use case in a number of ways. This versatility allows organizations to eliminate fragmented work and disjoined customer experience, bringing together people, departments and systems across the enterprise to achieve a common goal.
Papyrus Software is the market leader in providing Adaptive Case Management (ACM) solutions. ACM puts users at the center of a process and allows them to intervene and apply their judgment and expertise to adapt to business situations and create exactly what they need, when they need it – achieving the best possible outcomes. ACM empowers the business to model its value streams with detailed processes and rules. Customer interactions are Omni-Channel supported in ACM, based on a holistic view of the customer with consistent messaging across numerous touchpoints – inbound and outbound.
DON'T MISS OUT
2020 Global Open House and User Conference
April 26-28 | Vienna, Austria
Hear top speakers share insights on customer engagement, Omni-Channel communication, end-to-end automation, and more! Review 2019 Open House Video
EMEA
ISIS Papyrus Europe AG
Papyrus Platz 1
2345 Brunn am Gebirge
Austria
www.isis-papyrus.com
T +43 2236 27551-0


Americas
ISIS Papyrus America, Inc.
301 Bank Street
Southlake, TX 76092
USA
www.isis-papyrus.com
T +1 817 416 2345


APAC
ISIS Papyrus Pte. Ltd.
9 Temasek Blvd.
29-01 Suntec City Tower 2
Singapore 038989
www.isis-papyrus.com
T +65 6339 8719