What challenges does your organization experience with your business process automation/optimization and digitization today? Forrester Consulting asked this question to more than 200 decision makers in global enterprises in a commissioned survey conducted in September 2020. Despite efforts, 95% struggle with process automation and digitization – the main reason being integration challenges with existing applications and infrastructure.
What about APIs? In former times this was often used to integrate with an application. The downside was keeping such programming interfaces constant over years guaranteeing compatibility could become a real challenge. This is why our experts recommend avoiding such APIs and use loose coupling between systems.
Our Development Manager Michael Firnthrat, an expert with immense experience in Enterprise Application Integration topics, explains in this video below when to consider an Enterprise Service Bus as the best software decision.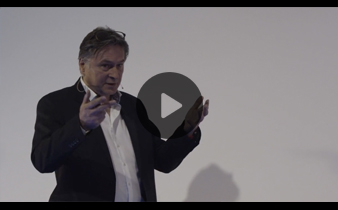 Effortless integration is possible through configurable adapter technology avoiding the limitations of commonly used APIs. Adapters are platform- and compiler-independent connectors with no coding required. The service oriented architecture (SOA) reduces drastically the amount of time and effort required for interfacing with applications that span multiple systems and devices.
EMEA
ISIS Papyrus Europe AG
Papyrus Platz 1
2345 Brunn am Gebirge
Austria
www.isis-papyrus.com
T +43 2236 27551-0


Americas
ISIS Papyrus America, Inc.
301 Bank Street
Southlake, TX 76092
USA
www.isis-papyrus.com
T +1 817 416 2345


APAC
ISIS Papyrus Pte. Ltd.
9 Temasek Blvd.
29-01 Suntec City Tower 2
Singapore 038989
www.isis-papyrus.com
T +65 6339 8719