Digital application routes are essential to new customer business. Whether a loan, credit, policy, business account or leasing contract – customers benefit from fast, seamless processes without media breaks or manual processes, completely without paper.
Please enjoy this new video with demos on how to define and implement digital application routes from Request to Closure to pick up new customers on their mobile devices and on the Internet.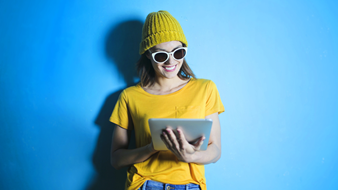 This explanatory video will show you:
How your teams can implement every digital business route from request to completion without in-house coding and external services.
You will learn how inbound requests across multiple channels are classified, how keywords are extracted and how the request is automatically routed to a user inbox by teaching the machine.
You will see a digital application pipeline in real time – with customer interactions and automated or adaptive processing of an application across channels, devices, companies and time.
You will watch how documents and fillable forms are created, block-chain secured and sent online, via email, mobile, or other channels to customers for digital signing to complete the application.
What happens to requests that cannot be fully automated? We show you a central cockpit with complete information, communication, collaboration and content services in use.
Last but not least, you will gain insight on how the fully integrated functionality of Papyrus Software – from online form and quote generation, online identification, capture and credit check to digital contract conclusion – can increase your efficiency many times over.
Your feedback is very welcome. Please do not hesitate to contact me.
EMEA
ISIS Papyrus Europe AG
Papyrus Platz 1
2345 Brunn am Gebirge
Austria
www.isis-papyrus.com
T +43 2236 27551-0


Americas
ISIS Papyrus America, Inc.
301 Bank Street
Southlake, TX 76092
USA
www.isis-papyrus.com
T +1 817 416 2345


APAC
ISIS Papyrus Pte. Ltd.
9 Temasek Blvd.
29-01 Suntec City Tower 2
Singapore 038989
www.isis-papyrus.com
T +65 6339 8719